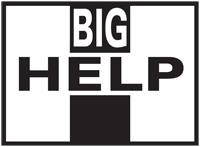 Big Help Management
Big Help Managemen
t is a well established West Midlands company with a national reputation and an international reach - offering a range of Label, Marketing, PR, Publishing, Management and Training services to professional and emerging artists. We have partner agreements with companies in other countries - including KKP Records - one of China's largest independent labels.

We have organised and run shows in almost every theatre in Coventry & Warwickshire - as well as outdoor settings and our artists have appeared in almost every major UK city. Our festival appearances include Glastonbury. We currently judge the National Competitions: Live & Unsigned, Open Mic UK, Britain Does Variety, - as well as the more local Coventry's Got Talent, Stratford's Got Talent and other smaller events that encourage new talent.

BHM has also worked with artists on tour/location in China, India, USA, France, Germany, Ireland, Lithuania, Malta and Cyprus.

We have also been the inspiration and starting point for a number of professionals - including local Producers, Engineers and Vocal Coaches who began their careers whilst employed at our Priderock Studios or as interns on one of our schemes. We have worked very closely with community and school groups - including the International Childrens' Games (Childrens Olympics).

We don't sell our experience and skills in "packages" but we do tailor our support to match your abilities and aspirations. Band or solo artist; singer/songwriter; covers artist ... we can help you.
.